Are you searching for a personal assistant in the UK or London? HazeltonClive is leading the line when it comes to sourcing the world's best executive PAs in London and the UK. Speak to us today to learn how we can save you time and energy by finding an executive PA in London who ticks all your boxes – no exception.
For those wanting to interview an executive or personal assistant themselves, we have put together a handy guide that will explain the qualities to look for, interview questions to ask and more. Read on to learn more or skip the stress by contacting HazeltonClive now.
The Characteristics of the Best Personal Assistants
Everyone who wants to retain an executive PA will have bespoke needs and requests. Nevertheless, a competent and professional PA will always possess some essential qualities. These are:
Anticipating that life isn't smooth and plans will fall apart is part and parcel of an executive PA's role. They will be able to put a contingency in place quickly while thinking on their feet. The best PA will have plan A, B and C lined up at all times, or be able to adapt quickly while considering your needs.
Personal assistants that are using their position within a circle to get a different career or a new role should be avoided. There is nothing wrong with people trying to better themselves and earn a new career, but getting a PA who genuinely wants to serve their current purpose and finds joy in being a PA usually means they are better and more motivated on the job.
Even the most organised executives and CEOs need help to juggle all their appointments. That is the main purpose of a PA. They will be organised, create a schedule and be the first point of call for all bosses and managers.
The importance of discretion cannot be emphasised enough. These people have access to sensitive data and information that should never be shared. By ensuring your executive PA is discreet and confidential, you know your business and personal life is secure.
Pressure comes with the job when working for high-profile and busy people. Expect your executive PA to handle pressure like a walk in the park.
One of the hardest qualities to find in a PA is assertiveness. This is because their job asks them to say yes to requests and follow orders. However, you also need someone who can say no when necessary. If they know that something just cannot be done then it probably cannot – and it is worth listening to them to avoid further problems.
An executive personal assistant will be in communication with partners, your colleagues and the public multiple times a day. They represent you and need to show exceptional politeness at all times.
The most successful people don't work 9-5 jobs on weekdays. Their hours are anti-social, inconvenient and demanding. The perfect personal assistant knows this already and is willing to work until things are done rather than the clock says so. Additionally, they can travel to a location sharply without being hesitating or being asked twice.
Every executive has different expectations and needs, but these are the core qualities that are expected.
Three Interview Questions for Your PA Not to Leave Out!
Think you found the right executive personal assistant? Your interview will need to include questions specific to your needs, but here are three examples of questions all executives should ask these candidates:
Why do you want to leave your current role? – Here you uncover aspects of their personality
What is the most important quality for a PA? – This is when you discover what they think they are responsible for
How have you been educating yourself and where do you see yourself in five years and ten years from now? – Slightly more unique but a good indication of where the PA sees their career heading. For example, if they bring up an online marketing degree, you know they will not be sticking around for too long.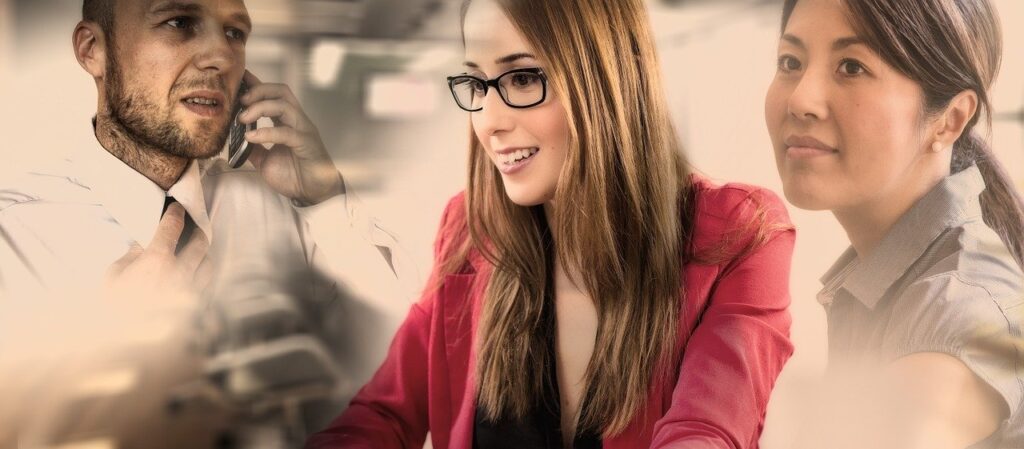 Understanding the Career Stages of a PA
To give you a greater understanding of the experience level of your applicants, here is a breakdown of the career path of most personal assistants.
Stage One: Gofer
The entry tier for a personal assistant is closely monitored and executes tasks under direct order or with supervision. They will be able to send correspondents when you tell them what needs to be written (almost word for word) and they will create files based on detailed instructions you leave with them.
They save you time because they do the work, but their presence still needs you to consider what they are doing. Naturally, these personal assistants should be avoided for high-level work.
Stage Two: The Admin Assistant
Administrative assistants are more independent than Gofers because they do not require constant instruction and communication. They can work to do many tasks effectively on their own, but they will need processes to follow. Do not expect them to come up with solutions and procedures themselves. They thrive on pre-designed tasks and carry them out to a high standard.
Their weakness is that they worry about making mistakes and realise their accountability. Through fear of failing, they do not come up with their own solutions to unexpected problems and will wait for your guidance.
Overall, they are more valuable than new personal assistants – and will save time – but they are not a good fit for most executives, VIPs and CEOs.
Stage Three: Executive Assistant
The next level of PA is an executive assistant. These professionals work much more autonomously than the previous two types of PA. They require minimal instruction to put a plan in action and rarely need a full blueprint to get a task done correctly. They use logic and previously acquired skills to get a result.
However, they still require their employer to communicate set expectations and desired results so they can put their own plans and solutions in action. They can be utilised to leverage time, but they need context at all times to help them make decisions.
Stage Four: Executive Officer or Chief of Staff
The final stage of the PA journey is a role as chief of staff. In the forces, these people are known as executive officers. They work without having to communicate with you frequently because they know the business, its people and partners like the back of their hand. They don't need to be asked to do something they feel necessary.
If they spot an error or something that can be done better, they will go out of their way to check literature, consult people and analyse reports to get a result. These are the people that executives really want to hire – but usually do not because they are hard to locate.
HazeltonClive Can Find and Interview Your Dream PA in London or the UK
Don't get caught out by hiring a Gofer or administration assistant when you want an autonomous thinker and doer. HazeltonClive has access to some of the business world's most experienced chiefs of staff that can truly add value to your life and business.
Forget the stresses and the rest – and choose HazeltonClive to find you the best executive personal assistant or executive officer today!