This post is for families that are looking to hire an amazing Personal Driver.
Travelling can be a stressful experience, especially if you're flying. Balancing destination routes, navigating congested traffic, and second-guessing every other driver's behaviour on the road is enough to make anyone agitated. That is before we even mention all the problems you could run into once you get to the airport.
Thankfully, a service exists that can remedy all of that stress: a professional chauffeur. Here, we examine why hiring a chauffeur instead of flying could be your next best decision.
Why Should You Choose a Chauffeur Over Flying?
There are numerous reasons if you can avoid flying, you should. Let's look at just some of the most compelling reasons to reconsider flying:
Flying is technically a form of public transport, and that means a lot of exposure to germs. Check-in machines have 1000 times more germs than toilets, and with thousands of passengers passing through a single airport, these places are hubs for illness.
The Stress of Making a Flight
Whether it is down to traffic on the way to the airport, long lines at security, or children delaying your early morning departure, various factors can make getting on the plane one of the more stressful parts of flying. A missed flight won't get a reimbursement, which can completely ruin travel plans. With your chauffeur, you never need to worry about running late again.
It's no secret that airports are busy places. If you aren't a fan of crowds, they are best to avoid. With a private chauffeur, it's just you and whomever you invite along for the ride.
A choice between flying and a chauffeur is clear. Avoid the airport and travel in style.

The Benefits of Hiring a Chauffeur
With a professional chauffeur, you never need to think about which route to take or how others may behave on the road ever again. A personal driver offers numerous benefits:
You No Longer Need to Stress about Travelling 
Stress relief is easily one of the most significant appeals of chauffeurs. Road rage is a serious issue and can result in terrible injuries. With a chauffeur, you can sit back and enjoy the ride.
Imagine never having to worry about how to attend a social event or professional occasion. You simply call for your chauffeur, get in the vehicle, and arrive at your destination with ease — and in style!
You Will Never Be Late Again
Part of a chauffeur's role is to plan out the best route possible for your journey. It includes factoring in traffic and the overall travel time, with an awareness of congestion for specific routes at varying points in the day.
Traffic poses a real problem to drivers, especially in built-up cities, and it's only getting worse. With a chauffeur, you don't need to worry about any of it. Their pre-planning amounts to a stress-free journey that puts you where you need to be when you need to be there.
Multitask from the Back Seat
Time management can be a challenge for all of us. There never seems to be enough time in the day to get everything we need done while also finding time to relax. It is a constant balancing act. It is only worse if your job or social commitments require that you attend multiple events and meetings.
If you are constantly on the move, it is even harder to find time for yourself. With a chauffeur, you can complete tasks or simply unwind while being driven to your destination.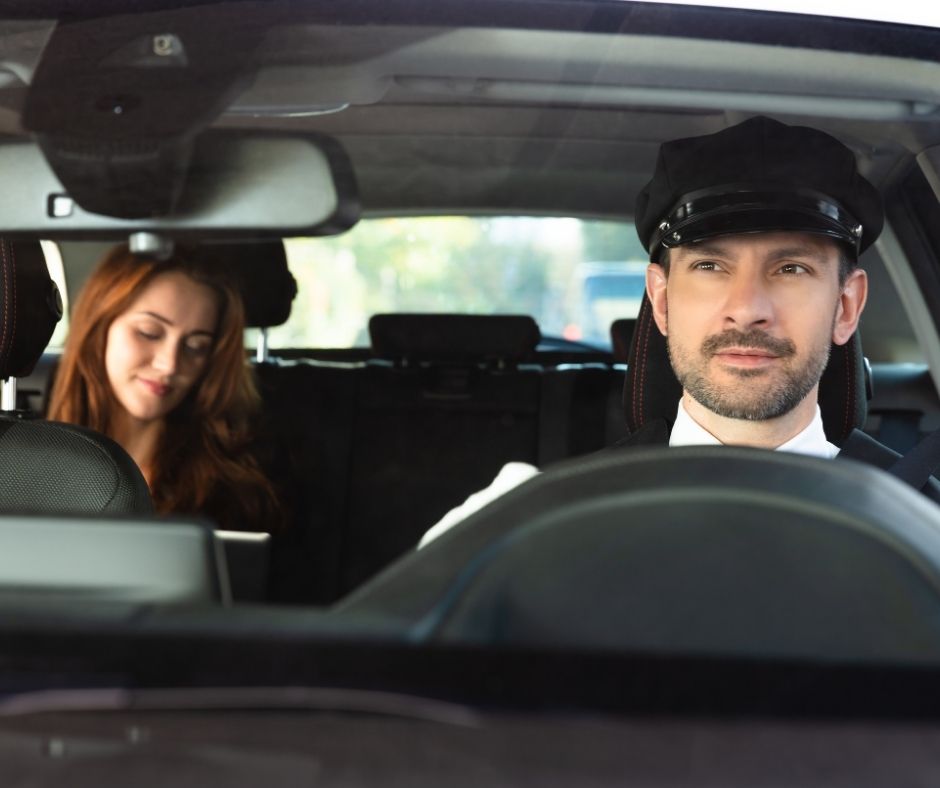 A chauffeur can reduce travel-related stress and ensure you maintain excellent punctuality. You will always have a designated driver right on hand for business pursuits or social events.
More and more people are waking up to the benefits of a chauffeur for hire. Don't waste any more time fighting traffic by yourself. Hire a professional driver and see the benefits for yourself. Contact us today!