This post is for families that are looking to hire a Private Driver.
Although we all love spending time with our children, it's undeniable that some tasks just aren't fun. One of these can be the school run — particularly if you live far away from your children's school or you're in a busy area with traffic congestion.
Considering Brits spend 115 hours stuck in traffic in a year, it's not unreasonable to feel that you spend too much of your time driving your children to school.
There's a simple solution to this issue — hire a part-time chauffeur.
The Benefits of a Part-Time Chauffeur
Hiring a chauffeur may seem like a frivolous or unnecessary cost. However, there are several great reasons that it can benefit not just you but also your family:
Make Memories with Your Children
How much time have you spent with your children recently that isn't just driving or cleaning? If you've been unable to spend quality time together, this could seriously impact your relationship.
Quality time with your children is crucial to their well-being for several reasons:
Encourages good communication
Increases academic performance
Helps the child to develop friendships in other areas
Lets you monitor and praise good behaviours
Strengthens family bond
Builds the self-esteem of children
Hiring a part-time chauffeur to drive your children to school will let you free up your schedule so that you can be present with your children for worthwhile and fun activities. It ensures that the memories you make with them are exciting and happy, rather than filled with visions of traffic jams.
Save Money
One of the biggest things that put people off hiring domestic staff is the cost. A part-time chauffeur is a perfect way to get the benefits of hired help without the hefty price tag.
With a part-time domestic helper, you only pay the chauffeur for the hours worked. It means you don't end up spending any more than you can afford.
If you could not take your child to school anyway, you don't have to pay for more expensive services like taxis. It helps reduce your household expenditures.
Overall, a part-time chauffeur is an excellent option for families that need a little help but don't have the budget for full-time staff.

Keep Your Child Safe
Private hire vehicles have been increasingly popular in recent years — indeed, between 2019 and 2020, their numbers increased by 4.4% in the UK, with an even more significant increase in London.
One reason for this is that they let parents feel comfortable knowing that their child is in safe hands. There are several reasons why choosing a part-time chauffeur lets you and your children feel safer:
Knowing the driver: Although the vast majority of taxis and public transport options are safe, putting your children in a car with someone you don't know can be very nerve-wracking. Hiring a part-time chauffeur lets you get to know the driver, so you feel comfortable entrusting your children to their care.
Door-to-door service: If your children have late-night or early morning activities, catching a bus or train may be risky. You don't want them going a long walk in dark or less populated areas. A part-time chauffeur puts your mind at ease knowing your children are safe at all times.
A private chauffeur is a great way to help you and your child feel safe.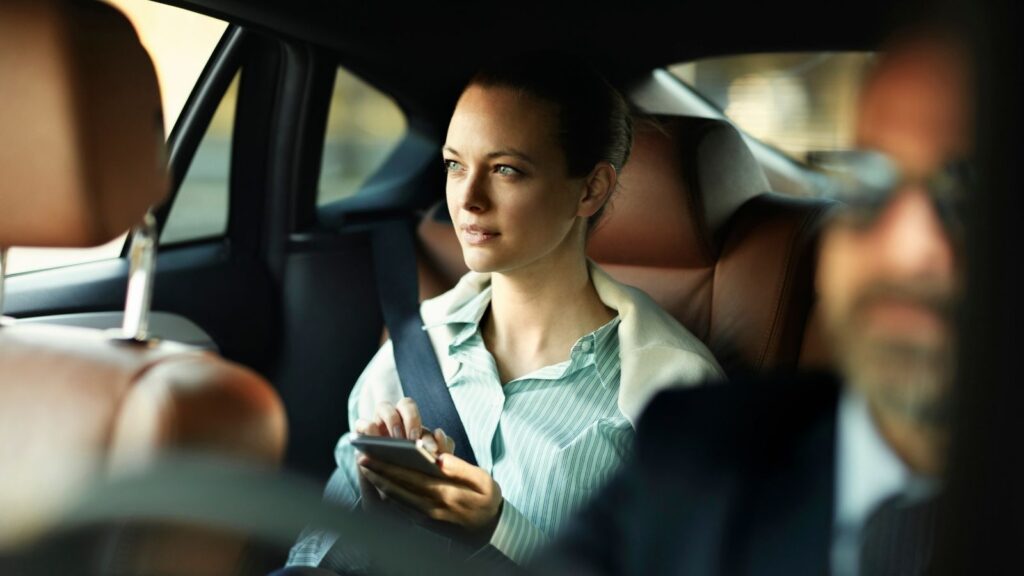 As you can see, there are many benefits of hiring a part-time chauffeur. It's a cost-effective solution that lets you form better family relationships and know your children are safe.
If you're considering recruiting a part-time chauffeur, contact us! We have a team of vetted, licensed, and insured drivers ready to assist you.