Home help is a luxury that many cannot do without. If you are looking to hire a maid, hire a housekeeper, or hire a live in housekeeper, there are some things you may wish to know!
There is a difference between a maid & a housekeeper. If you hire a maid, you should expect them to focus on the upkeep of your home internally. They will take care of your bathroom, your living room, your kitchen, your bedroom etc. They will take care of your ornaments, and light fittings, they will dust and vacuum, and change your bedsheets.
Should you hire a housekeeper, you will find their list of duties is much longer. Housekeepers fall into two categories; a live in housekeeper, & a live out housekeeper. A live in housekeeper lives in the home of his or her employer. They may work on demand or have set hours. Their duties are the same as a live out housekeeper. Whilst housekeepers may not do the extensive cleaning that a maid does, they have many other tasks on their agenda! They often take care of laundry, folding & putting away, light cooking, washing dishes, caring for pets, and performing basic childcare duties. A special relationship between a housekeeper & their employer usually develops due to the close nature of their work. This is something that can make working pleasurable, & fun! If you hire a housekeeper, you will find they tend to work more independently once they become accustomed to your way of doing things, which can be an additional benefit for those with busy personal lives. If you hire a maid, you may find they need more directed tasks.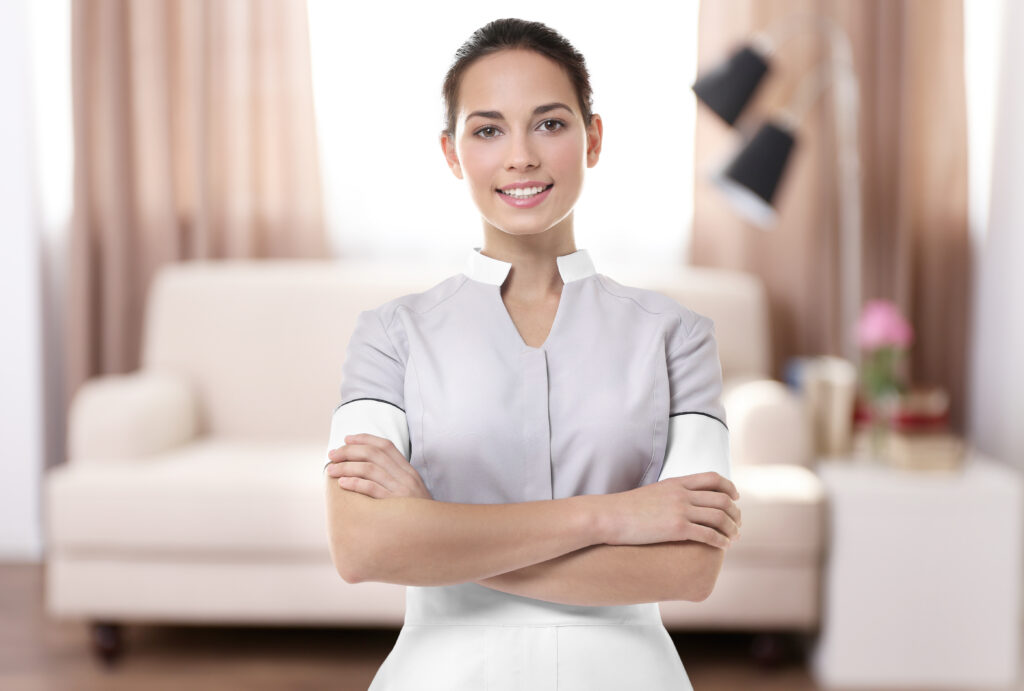 Housekeepers tend to have higher skills than maids, & may be more expensive to hire. Their line of work varies greatly, & their level of responsibility is greater as it can involve the care of children or pets, as well as cooking duties. Having said that, a maid may charge more as he or she may work in different clients' homes, & may have to take into account travel, whether they need to bring their own products or whether they will be supplied at the clients home.
Maids & housekeepers are DBS-checked, to offer additional security & peace of mind to clients when they enter their homes.
London housekeepers are a hot commodity, as there are many families & individuals centrally who live busy lives & have no time, or desire, to tackle housework on top of their busy schedules.
It is important that you understand the difference between a maid & a housekeeper when you engage with a maid-for-hire service, so you can find the person that fits in best with your needs, & your family's.
But how to find a housekeeper? HazeltonClive has many fantastic housekeepers & maids at our disposal, & are happy to find the perfect fit for your home. Our vigorous vetting process ensures only the best & most trustworthy maids & housekeepers will be under your employ, providing impeccable service & outstanding results. Get in touch with us today!